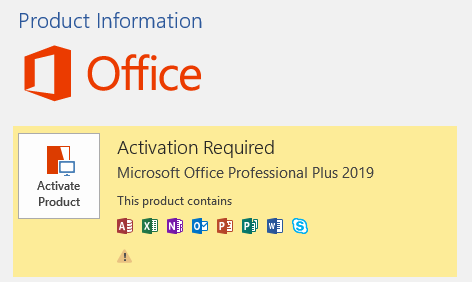 Here are a quick few steps to get your KMS server ready to activate Microsoft Office 2019.
The first step is to get your KMS key from the Volume Licensing Center: https://www.microsoft.com/Licensing/servicecenter/default.aspx
Next download the Microsoft Office 2019 Volume License Pack.  Please note that you will need to install the version you wish to activate you cannot activate 2016 clients with the 2019 pack, you will need to install each version and keys.
Run the office2019volumelicensepack_x64.exe on your KMS server.
It should then open the Volume Activation Tools, select Key Management Service (KMS) and point to your browse to your server.  Click Next.
Enter the KMS key obtained in step 1 and click Commit.
Ensure Activate online is selected and the product looks correct and select Commit.
Edit any desired configuration changes and select Commit.
To test that everything is working open a command prompt and run the command:


Cscript

.

exe

%

windir

%

\

system32

\

slmgr

.

vbs

/

dli

all


NOTE: It will take some time for devices to check in but the counts should begin to raise.