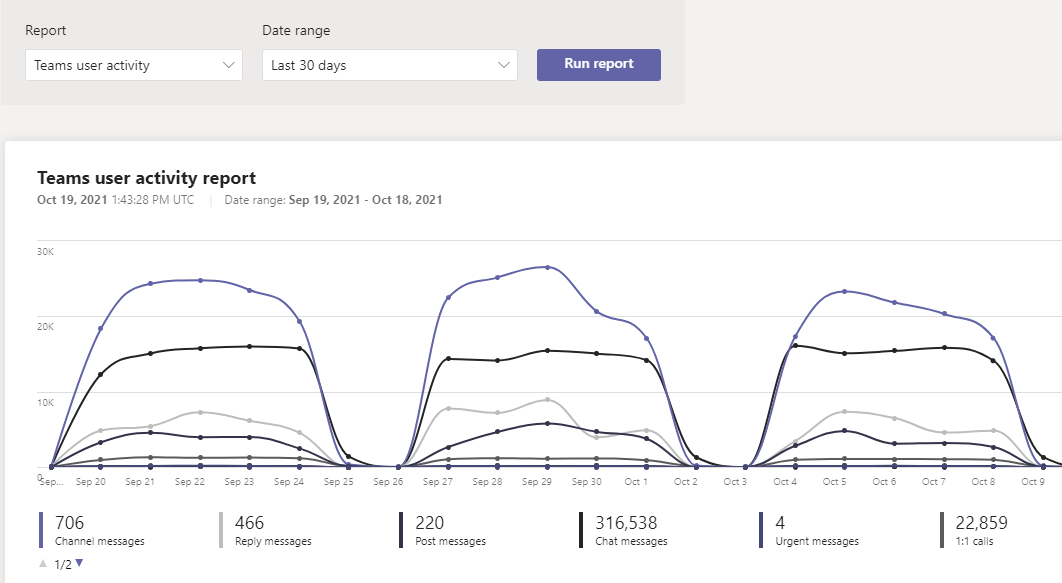 Reports found in the Microsoft 365 admin center provide information about your organization's usage data.  By default, reports conceal user information such as usernames, groups, and sites.  An example would be the Teams user activity report will have a GUID like number in place of display name.  The setting applies to Microsoft 365 usage reports in the 365 admin center, Microsoft Graph, Power BI and the usage reports in Microsoft Teams.  Here are the steps to change the setting and show usernames in the reports such as the Teams user activity report.
Enable Names in Microsoft Teams Reports:
Note: You must be a member of the Global Administrator group to make these changes.
In Microsoft 365 admin center, go to the Settings > Org Settings, and under Services tab, choose Reports.

Uncheck the box for 'Display concealed user, group, and site names in all reports'.

The change took about 30 minutes in my testing before I started to see display names in the Teams user activity reports.