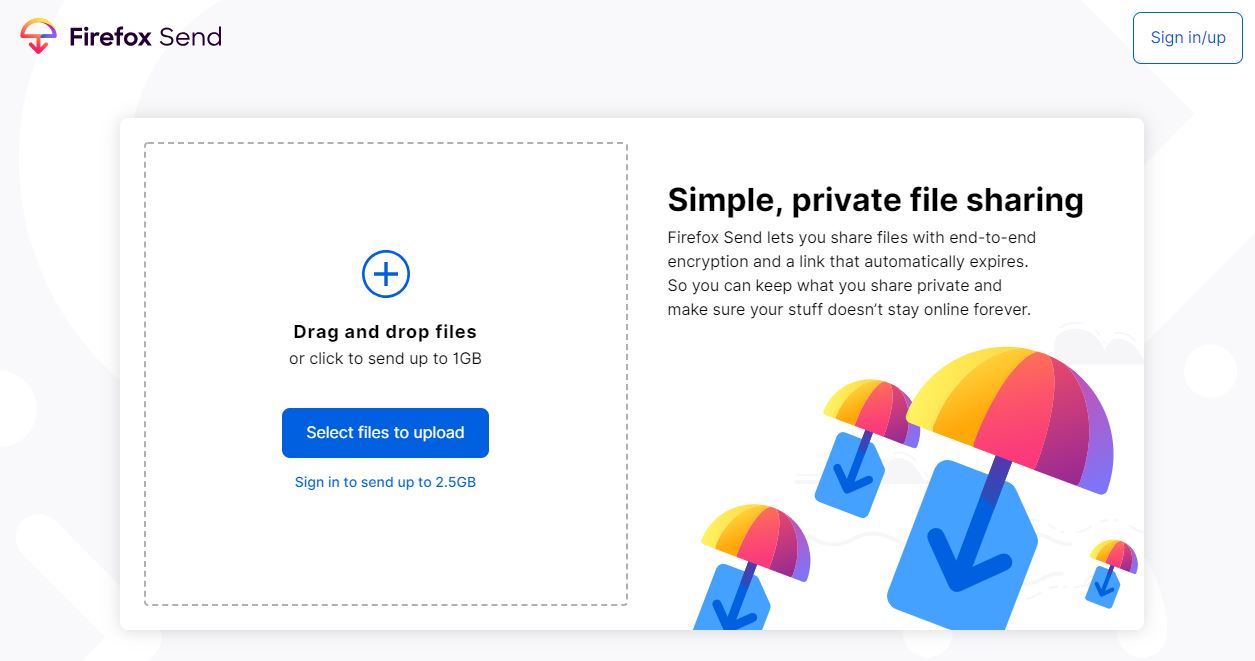 Firefox Send has been formally released today by Mozilla.  The service allows you to send and receive files securely with end-to-end encryption.
The service will allow you to send 1GB files or 2.5GB files if you signup for an account.  To use the new Mozilla service simply go to https://send.firefox.com 
Without a login you can share a password protected file one time for up to 1 day.  Sign up and you can increase these numbers up to 100 downloads for 7 days.
Firefox send lets you keep what you share private and make sure stuff does not stay online forever.  The service is very simple to use and we love what we have seen in our initial tests!