I recieved a question from a client getting email alerts from Azure AD pertaining to 'Accounts at Risk'.
This email comes from Microsoft Azure AD Identity Protection mailto:identityprotection-noreply@identityprotection.microsoft.com.
Azure AD Identity Protection is an AD Premium P2 feature that will detect potential vulnerablilities affecting your organizations identities such as leaked credentials or suspicious geographic logins.
Here are the steps to edit who recieves these alerts:
1. Login to portal.azure.com
2. Click More Services and type id…. Select Azure AD Identity Protection.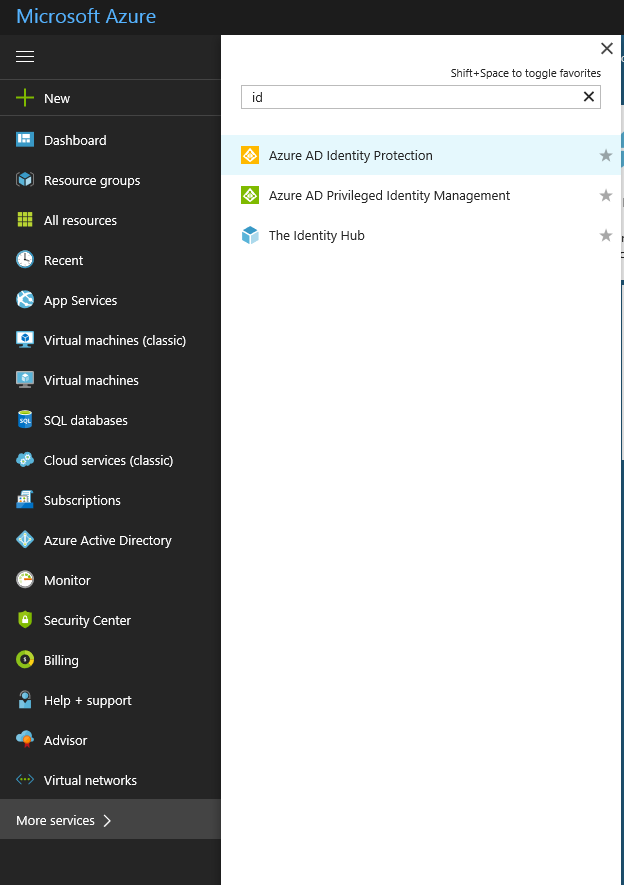 3. Select Alerts and then you will see where you can seclect the minimum risk level to recieve alerts.  Click Included.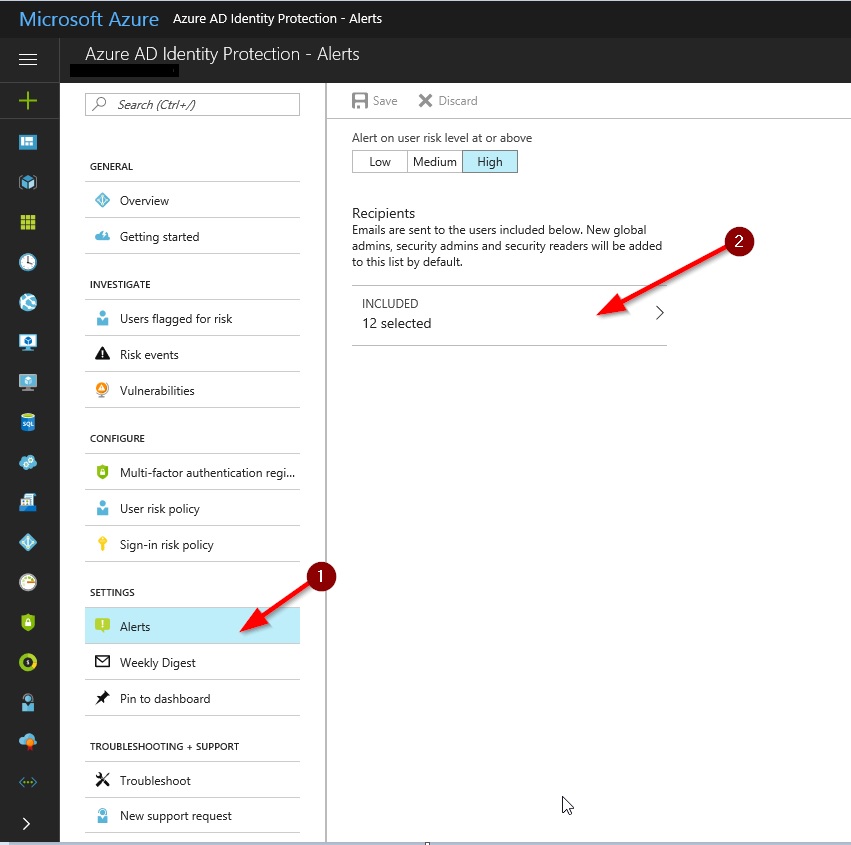 4. Click Add and here you can add or remove any accounts you want to recieve the email alerts from Azure AD Identity Protection.